Parish Boundary Changes
Mission and Pastoral Measure 2011
Benefices/Parishes of Saint John Haydon Wick and Saint Andrew North Swindon
On 1st December 2017 a Pastoral Order came into effect, altering the boundaries between the Parish of Saint Andrew North Swindon and the Parish of Saint John Haydon Wick. Effectively, homes south of Thamesdown Drive, which were originally in the Parish of St Andrew, are now in the Parish of St John, Haydon Wick.
The new boundaries are shown below: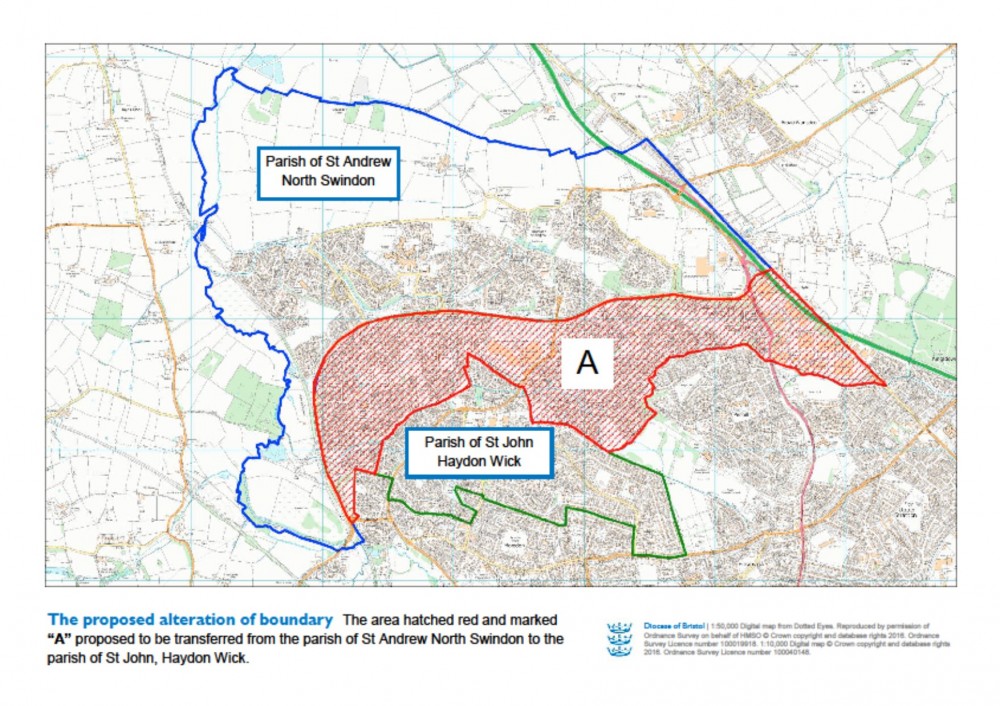 The change does not affect where you worship; you are free to continue to worship in whichever parish you choose.
There may be changes affecting you if you wish to marry or have children baptized. If you have any questions or concerns regarding this, please do speak to the priest in the church where you worship, or the priest in your parish, who will be more than happy to help you.
St Andrew, North Swindon - Revd Sally Robertson