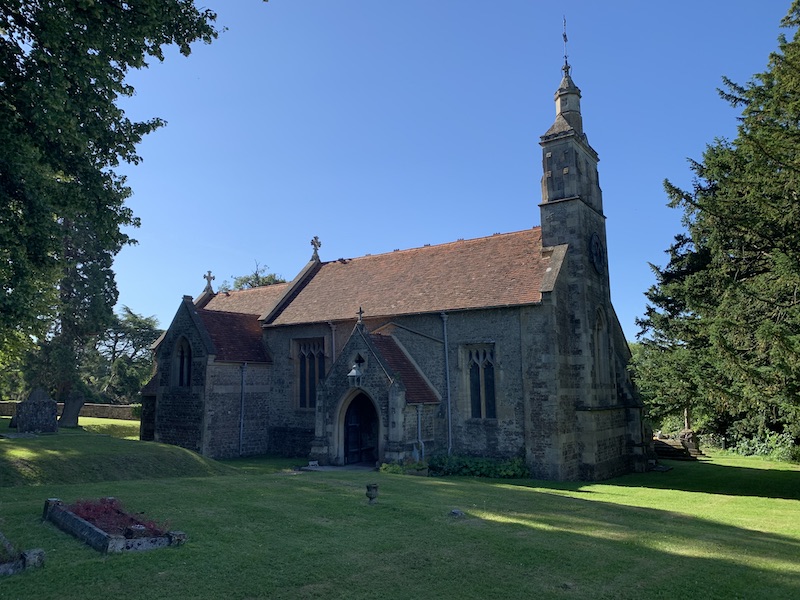 St Andrew's is a small structure, built in the Early English style.
There has been a church on this site since the 11th century and at some stage it was much larger. When the Victorian renovations were carried out, evidence was found of a large porch, tower and additional aisle. The carved stone heads (corbel stones) of nuns and a bishop, high up on the walls in St Andrew's Church date from the 1280s and were thought to support the roof beams of an earlier structure.
Most of what you can see today is the result of major restoration undertaken by renowned church architect William Butterfield between 1864 and 1868. He designed the west front, with its bellcote, spirelet and weathercock and specifications for some of the windows. However, some older features still remain, such as the doorway used to enter church which dates from the 13th century.
One of the most interesting architectural features of St Andrew's is the set of stained glass windows depicting Christ the Good Shepherd and the four seasons, by prominent 20th century Scottish stained glass window designer Douglas Strachan. Find out more about the St Andrew's windows here.