Baptism (Christening) is a very important occasion, which marks the beginning of a life-long spiritual journey.
We are delighted that you are considering Baptism at St Andrew's Church either for yourself or for your child.
Children and babies are normally brought by their parents to be Baptised (Christened) and they, along with the godparents (people specially chosen to support and encourage a child's spiritual growth), make promises on behalf of the child. Adults who choose to be baptized will make these same promises for themselves.
We are part of the Church of England and under English Law anyone who lives in a Church of England parish (adult or child) has the right to be Baptised at their parish church. This is a responsibility and privilege which we take very seriously here at St Andrew's.
We have around 40 Baptisms a year and because of the capacity of the church building, we do every Baptism separately. We endeavour to do all we can to help you understand the importance of the spiritual step you are taking, and the promises you will make publically to God in the service, either for yourself or your child.
In the first instance, please leave a voicemail on 07588 594 410 or send an email to secretary@nschurch.org.uk
We ask baptism families to come along to one of our Children's Services at 10am on the first Sunday of each month (or 8th January in 2023). After the service there will be a short introduction to Christenings at St Andrew's, a chance to meet other families who are having children baptised and the opportunity to book a date and fill in the registration form. We would expect parents to come to this meeting and it would be wonderful if Godparents were also to come. Any older siblings are also very welcome to attend.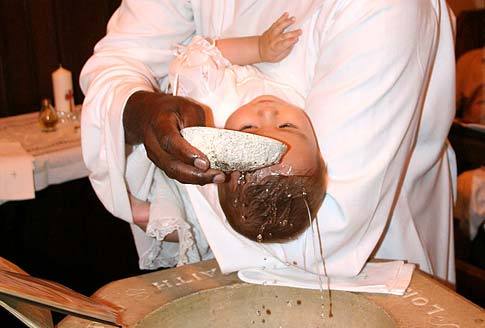 Nicola had her son, Toby, Christened at St Andrew's, she writes: "We had Toby baptised at St Andrew's. Such a lovely, personal 30 minute service. Toby's older cousins were invited to participate in the service, which resulted in a really inclusive, involved service. The feedback from our guests was great, a truly personal and memorable day."