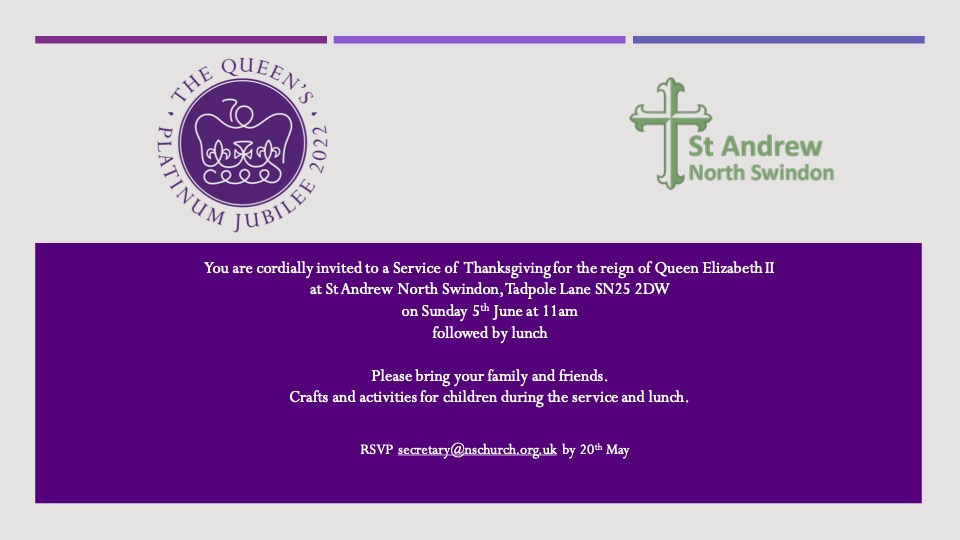 Please come along to St Andrew's on 5th June to give thanks for the 70 years of Queen Elizabeth's reign and then to share lunch and games together. This is an event for the whole community, so please invite your neighbours and friends too.
Please note the service will start at the later time of 11am.
For catering purposes, please let secretary@nschurch.org.uk know if you are coming to or staying for lunch.