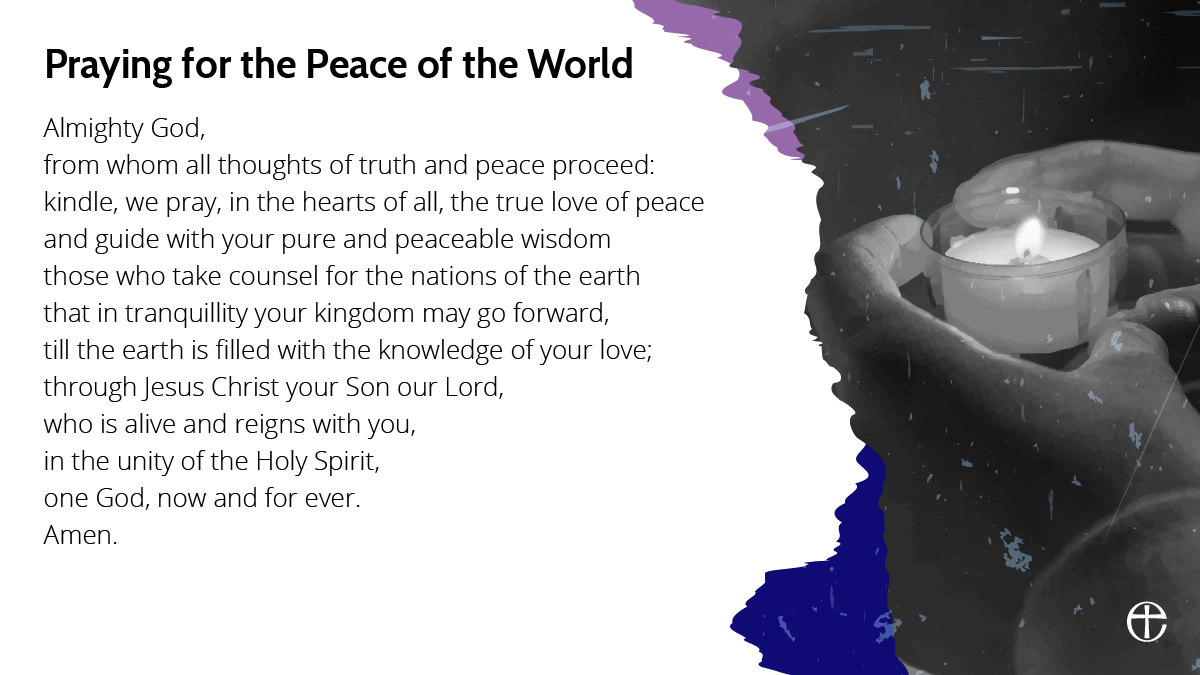 Please join us in showing support by praying for the people of Ukraine and for peace.
It can be very hard to know how to pray at times like this. The Chief Rabbi of Ukraine has suggested praying Psalm 31 every day on behalf of the people of Ukraine would be a good start. Here are the first 5 verses and you can find the whole psalm here
In you, Lord, I have taken refuge;
let me never be put to shame;
deliver me in your righteousness.
Turn your ear to me,
come quickly to my rescue;
be my rock of refuge,
a strong fortress to save me.
Since you are my rock and my fortress,
for the sake of your name lead and guide me.
Keep me free from the trap that is set for me,
for you are my refuge.
Into your hands I commit my spirit;
deliver me, Lord, my faithful God.
Donating to support
If you are able, please make a donation to the Disasters Emergency Committee, to help support their work on the ground.
Practical help
Local charity Barnabas Fund with its partner food.gives are coordinating help being sent to countries neighbouring Ukraine and receiving refugees. Below you will find details of what items they need. Please take only these (ideally pulling together a set of donations) to their warehouse at 32B Ganton Way on the Techno Trading Estate (SN2 8EZ). If you can't get there, drop Brian an email and he will get your items collected. There is also information below about who to contact if you can volunteer to help pack and prepare items at the warehouse.
Barnabas Fund is in direct contact with churches that are welcoming, housing and caring for those fleeing into Poland, Moldova, etc. This is also adding strain to the existing churches in these neighbouring countries to help their own communities, as well as caring for Ukrainian refugees. Therefore, we would like to kindly ask for your help to send practical aid to help support Christians.
The following items are required:
Food: tinned food (that can be opened without a can opener), cup-a-soup packets and energy bars
Blankets (preferably thick, good quality, can be second-hand, but not ripped or dirty)
Warm Clothing (preferably coats, thick jackets – good quality, can be second-hand, but not ripped or dirty)
If you are able to volunteer to help pack and prepare these items at the Warehouse and load onto vans ready for transportation to Poland, Moldova etc. please email contact Barnabas Fund on hello@food.gives / info@barnabasfund.org or by phone at 024 7623 1923 / 01793 317778.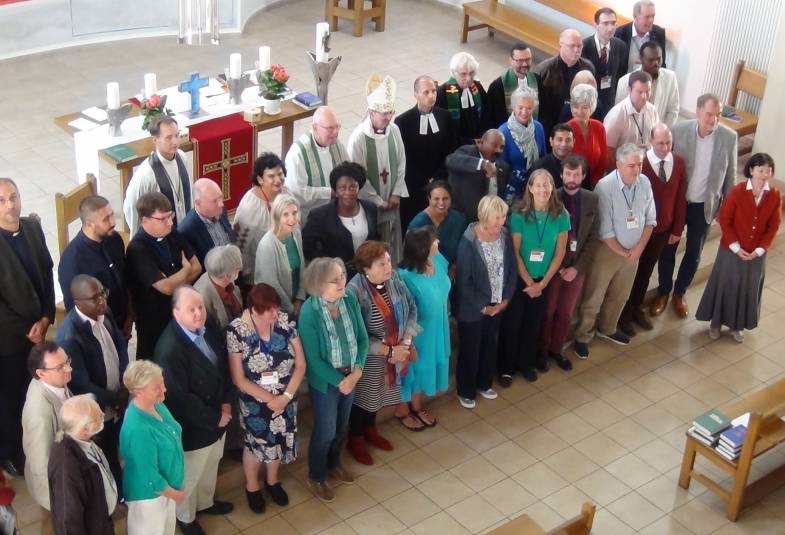 Anglican congregation in Kyiv